Home |Our Music Products | Contact | References | Solo Hi-tech | New Orleans Jazz | Big Band | Jazz Group |Trumpets & Crumpets |Tijuana Brass | Country | Parrot Heads | Fun-e-Stuff | Stuff for Sale | About Us | FAQ | Wine |
The JazzCatz
The Moondance Orchestra
Mardi Gras Jazz Band, Small or Big-Band Orchestra
David Holloway sings these MP3's:
Michael Buble', Harry Connick, Jr., Frank Sinatra, Dean Martin
Nice n' Easy It Had To Be You Mack the Knife I Want To Be Around Beyond The Sea New York New York The Summer Wind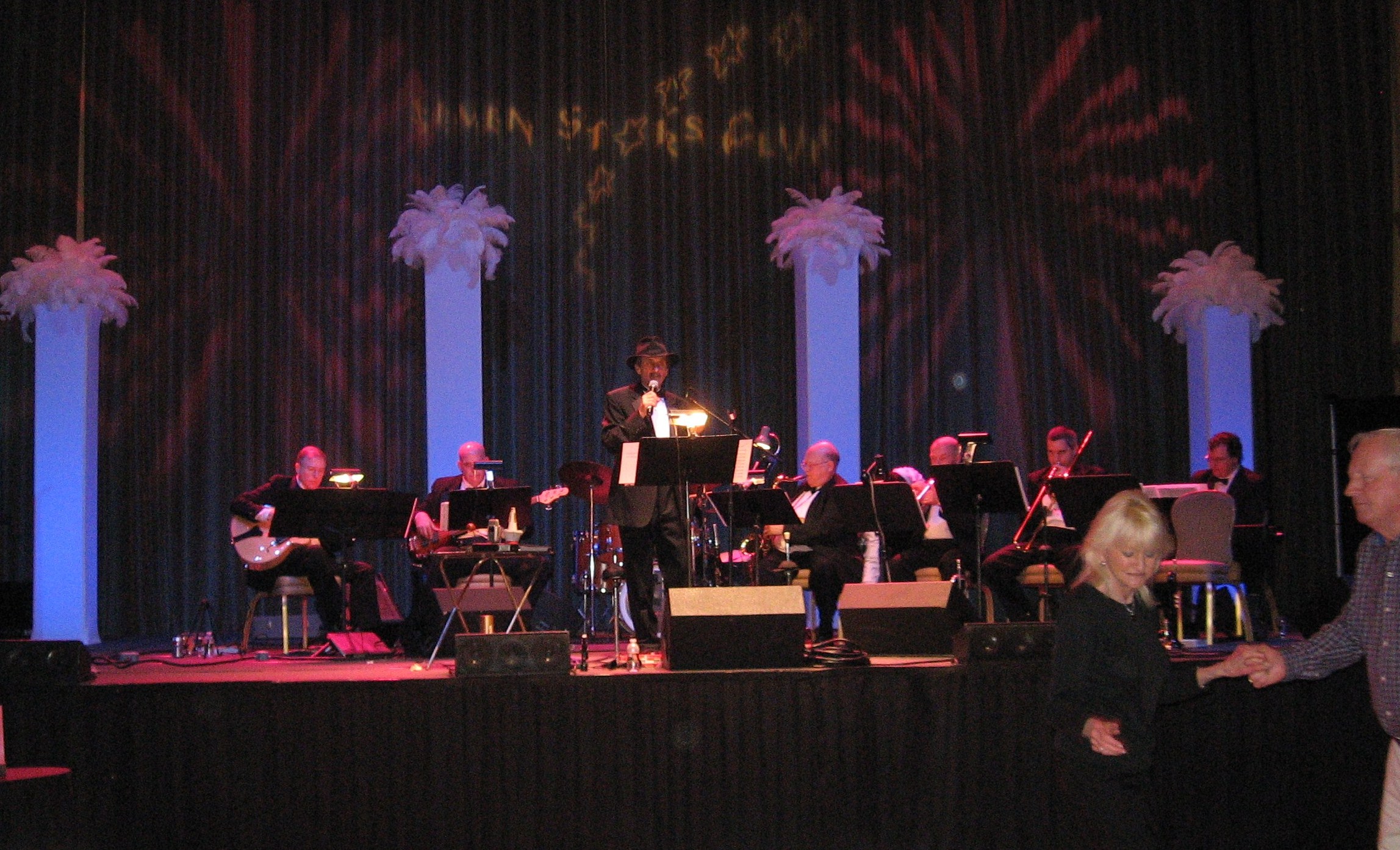 David Holloway & The JazzCatz performing a highroller Sinatra show at HorseShoe Casino, Indiana. Jim Steilberg, Steve Ilari, David Holloway, Ernie Sanders, Gary Hicks, Chris Fortner, Todd Hildreth, Joe Lauletta (hidden-drums).
We can also play your special recorded music during breaks, a built in DJ.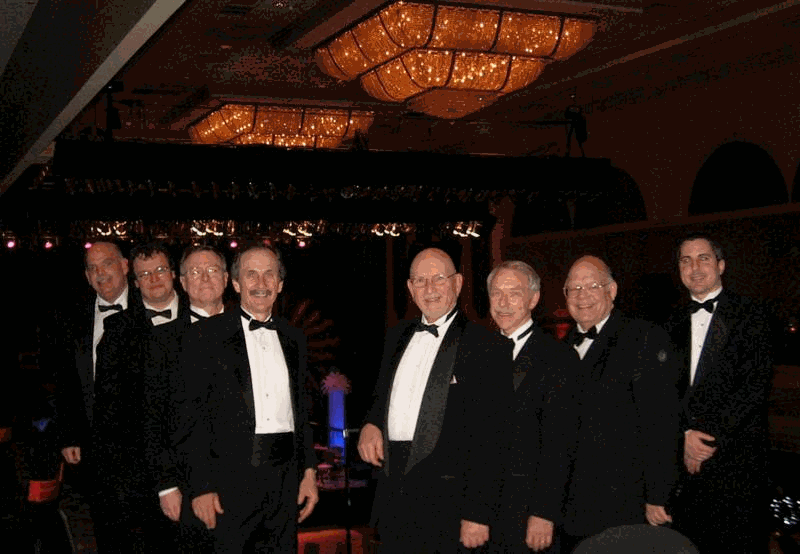 The JazzCatz 8 man 'big band' at the Horseshoe Casino main showroom
The trumpet solos of: Al Hirt, Doc Severinsen, Herb Alpert, Louis Armstrong...Clyde McCoy and more...
David Holloway also sings the best songs ever in the original artist key... from singers Michael Buble', Harry Connick, Jr. Frank Sinatra, Dean Martin and many more pop, country and jazz artists like these...
George Strait, Alan Jackson, Lee Greenwood, Elvis Presley, Roy Orbison, Bobby Darin, Tony Bennett, Nat King Cole, Andy Williams, Engelbert, Tom Jones, Neil Diamond, Perry Como, Johnny Mathis, Ricky Nelson, Donnie Elbert...
David Holloway with trumpet at the historic Brown Hotel, Louisville, KY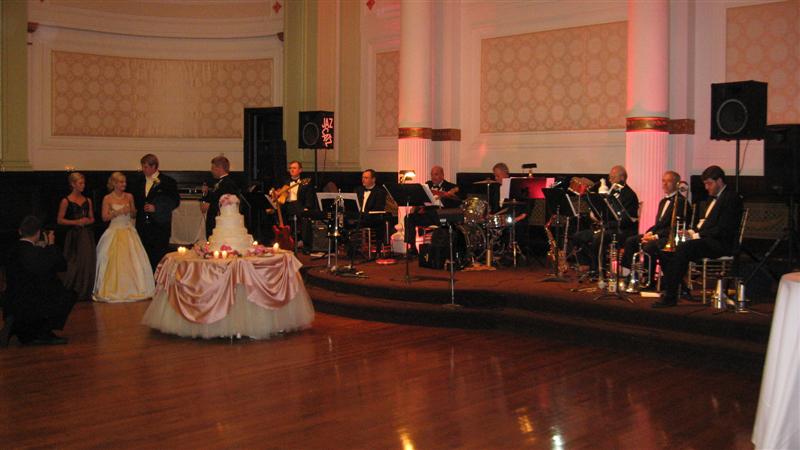 Wedding at the historic Henry Clay Hotel-8 man Jazz Catz small orchestra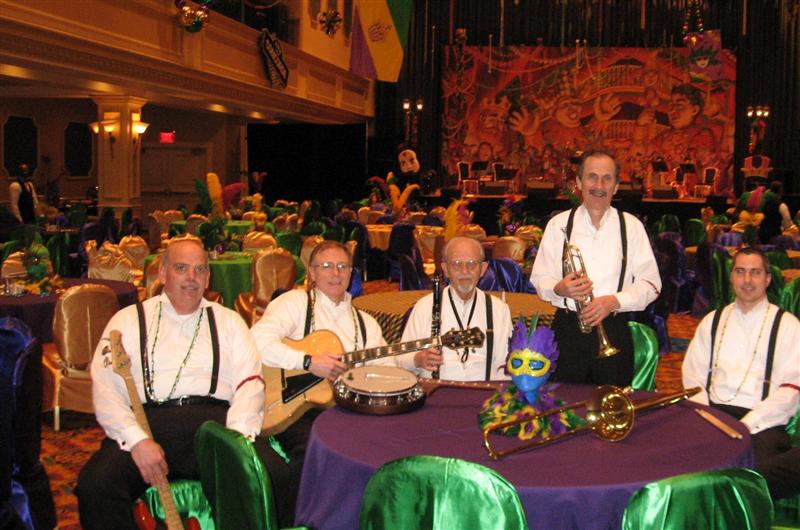 "The Jazz Catz"in the main showroom at Horse Shoe Casino, Indiana. Here we are just before 3 Mardi Gras shows... champagne & oyster bar ya'all! L-R Steve Ilari, Jim Steilberg, Bob Zirnheld, David Holloway, Chris Fortner
Listen to some 'JazzCatz' MP3's here:
Dream A Little Dream Of Me Sugar Blues Up A Lazy River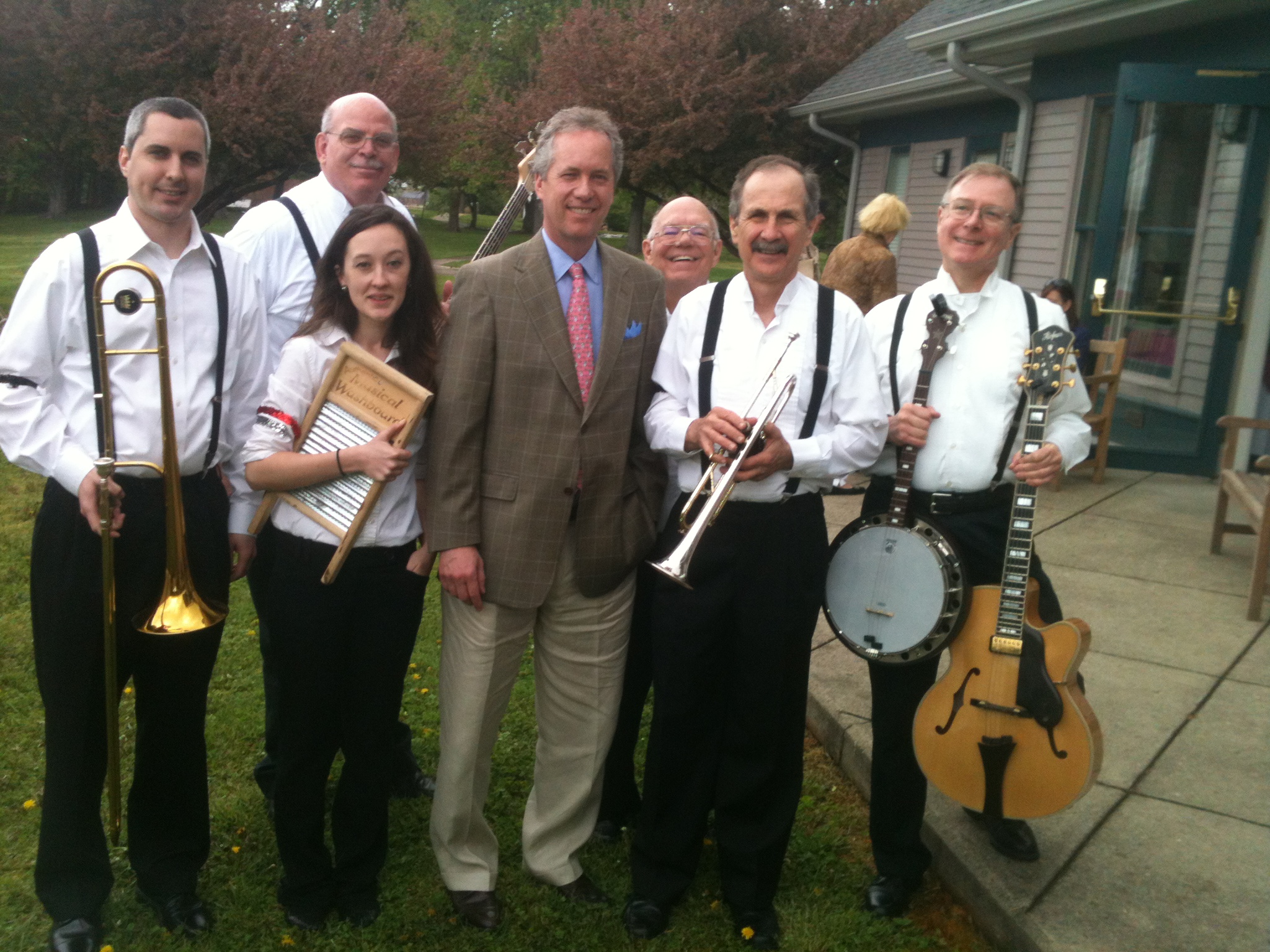 The JazzCatz with Mayor Greg Fischer at the Farnsley-Mormen Riverside Kentucky Derby Brunch!
From L-R Chris Fortner-trombone, Steve Ilari-Bass, Megan Samples-Drums & Louisville Mayor Greg Fischer, Ernie Sanders-clarinet & saxes (peekaboo),
David Holloway-trumpet & vocals, Jim Steilberg-Banjo & Guitar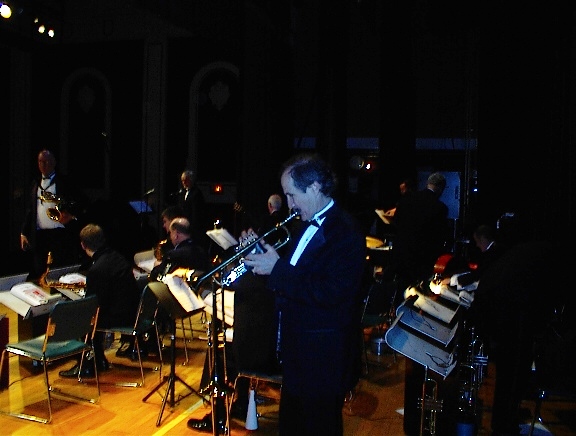 " Wait 'til the warm up's under way..."
(lyrics from Frank Sinatra's "The Best Is Yet To Come")
Hello folks...send us an e-mail at the Contact link on this page.
Home | Contact Us | References |
Our Music Products | | Solo Hi-tech | New Orleans Jazz | Big Band | Trumpets & Crumpets | Jazz Group | Tijuana Brass | Country | Jimmy Buffet |Fun-e-Stuff | Stuff for Sale | About Us | FAQ | Wine |
Our Music Products Contact Us References
website by Web Craft-David Holloway